The Working Style
PLEASE NOTE THAT THIS STYLE IS NO LONGER AVAILABLE!!

This style of Wolfwhistle is truer to the original Enes whistles, which are used across the world for sheep and cattle herding and feature a lot in ISDS trials. They weigh about 20 gramms - that's a lot of silver (actually, after polishing, it is more around 15.50g!)!!! Truly an investment - but they are just too handsome to be locked away in a safe! With a thickness of almost 1mm, this whistle's sound is fuller and louder and lends itself to being engraved. And due to its no-nonsense design and sound capacity the 'Master' (below) has proven very popular with the boys!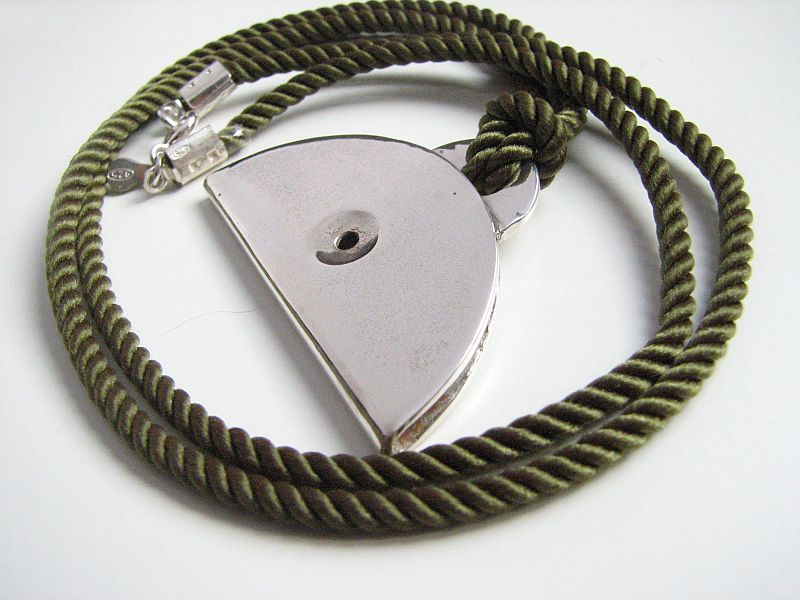 £165 for the plain and £220-£300 for an hand engraved image of your choice. Comes on lush twisted silk cord attached in black or green with a sterling silver Albert Swivel Catch or a simple knot.

And to your right a private commission, loving messages hand engraved - please contact us for a quote!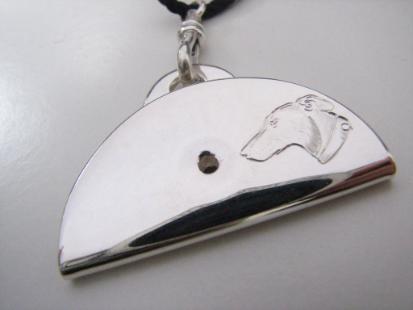 Hand Engraved images by one of the last living and working hand engravers in London on a Working Style Wolfwhistle!

Below Whistles as sponsored by the quality pet food manufacturer Gilbertson&Page the Medal Whistles for the International Sheepd Dog Society Nationals.