The Companion Style
The Companion Style is our most popular style, a beautifully decorated Wolfwhistle on a 60cm long silver chain. The different patterns and designs are inspired by dogs we've known, people we've met and beautiful things we've seen!

Each whistle is formed and decorated, assembled and polished by hand...and made with love! This means that small variations can occur, making your whistle even more special and unique!
This also means that they cannot come cheap - After all, this is functional, real Artisan, Sterling jewellery, that whistle, and in the process no animals or children have been harmed....

Companion Wolfwhistles cost £165/210Euro including tracked Postage/Packaging/Gift Box/Sterling Chain.

PLEASE NOTE THAT ALL WOLFWHISTLES FEATURED BELOW HAVE NOW SOLD OUT!!!!!

Wolfwhistle 'The Cavalier', back by popular demand! Timeless and elegant...who could resist?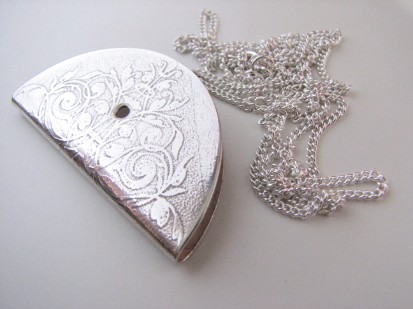 Wolfwhistle 'The Poet', a true, timeless classic, for human and canine great thinkers alike!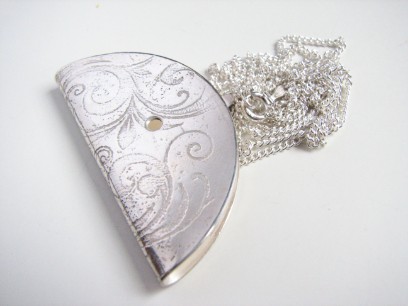 Wolfwhistle 'The Architect', for dogs that can do zig zag lines!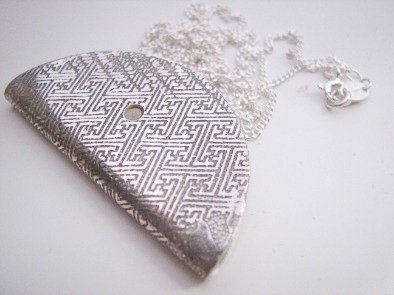 Wolfwhistle 'The Artist', formerly known as the Border Collie due to its dynamic, weaving design - this is for the energetic ones!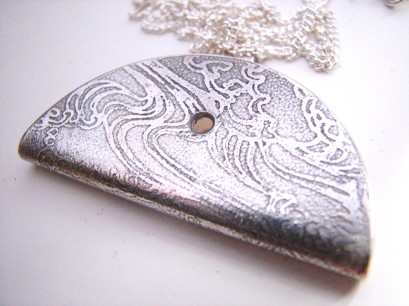 Wolfwhistle 'The Muse' for all of us who have felt inspired by our dog...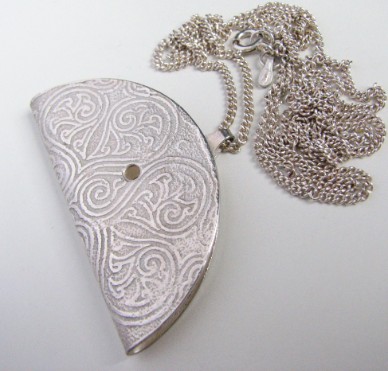 Wolfwhistle 'The Alchemist', using a different engraving technique, this whistle is one in a million!