The Deluxe

PLEASE NOTE THAT THIS STYLE IS NO LONGER AVAIABLE!
What a sight! This is the more eye catching style - a Wolfwhistle in its plain and simple beauty or

lovingly decorated, suspended from a long necklace full of semi precious beads, adding a touch of
class and color to dog walking and making it the perfect piece of jewellery to jazz up that black dress!!!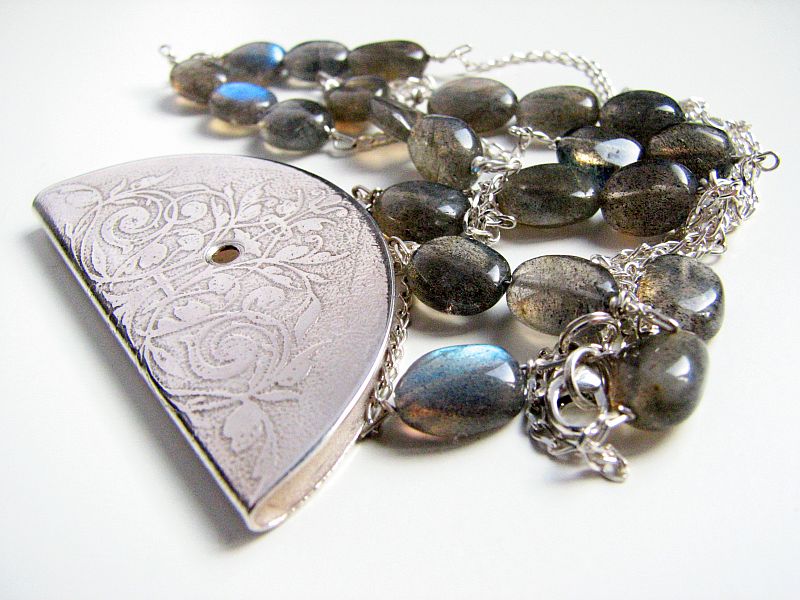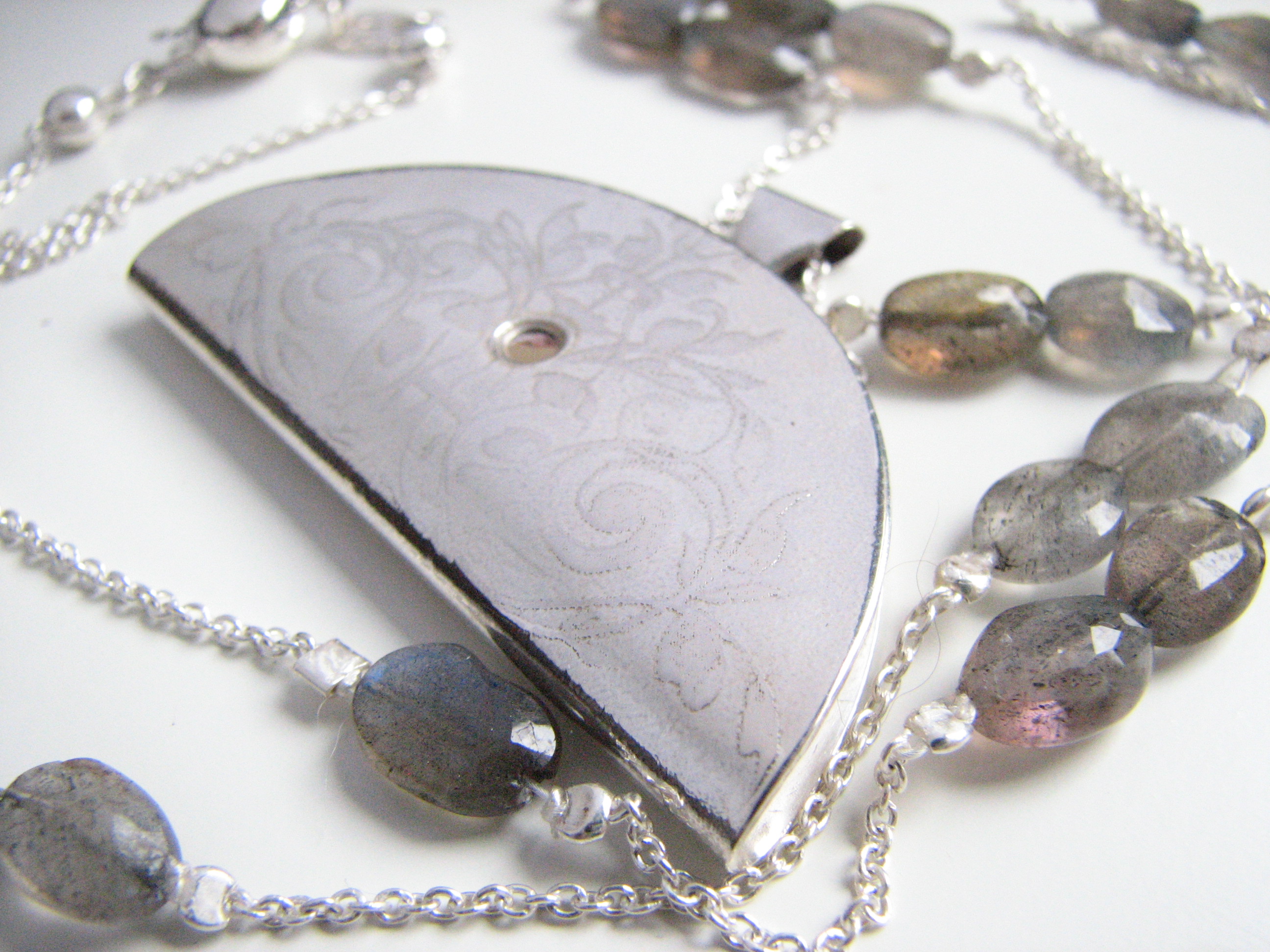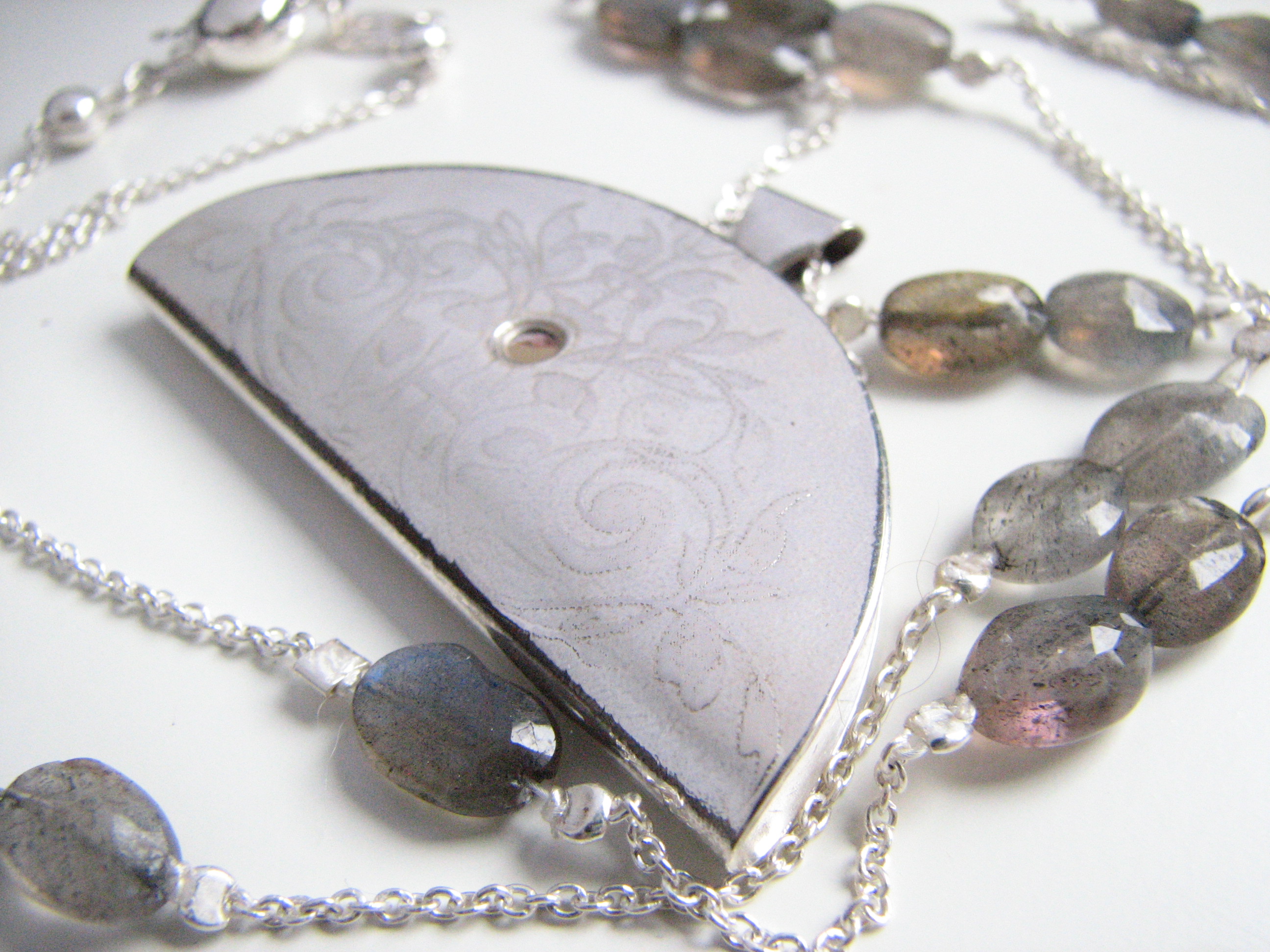 This is the Cavalier Deluxe, a beautifully patterned Wolfwhistle on silver chain with Labradorite

semi-precious beads... So jewellery! But still it whistles! And below the 'Muse' with glamorous Moonstones - Odin eat your heart out!